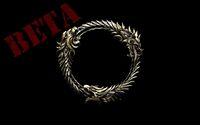 During its development, Elder Scrolls Online was part of a closed beta. Sign-ups opened on January 22, 2013 and the first wave of invitations were sent out on March 26, 2013, although for the majority of the beta tests participants were subject to a non-disclosure agreement.
The various beta tests included PvP campaigns, stress tests, and full-game access. Most tests only lasted a certain length of time (usually 3 days), although a limited number of testers were given access to the "Psijic Order" server with extended availability. Along with reporting bugs, beta testers were given the option to provide feedback through the beta forums, email surveys, and the in-game survey plug-in. During the final few large-scale tests before release, the NDA was lifted and publishing information and videos was encouraged.
Upon release, beta testers were given a Pet Imgakin for participating. Public testing remains available to players through the Public Test Server.
Other Betas
Edit
A single closed beta test was run from April 23-27, 2015 on consoles. A PlayStation Plus subscription was not necessary in order to play the PS4 beta, but an Xbox Live Gold membership was needed for the Xbox One beta. Console beta participants did not receive an in-game pet.
Unlike most content releases, The Elder Scrolls Online: Morrowind was not open for public testing on the PTS. Instead, it was part of an invite-only closed beta under NDA, starting on April 17, 2017.