This page or section is incomplete. You can help by adding to it.
For more information, see the help files, the style guide, and this article's talk page.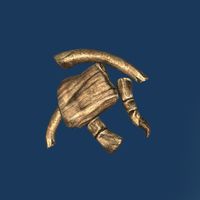 Dragon Bones (DragonBone)
Type
Smithing Material
Quality

Common

Statistics
7,475
299
Description
Dragons are largely presumed to be extinct, and so an ancient Dragon Bone is highly prized for its incredible durability, which a talented craftsman can mold into power weapons and armor.
Sources
Sold by
(?)
Dragon Bones are the primary smithing material used to craft Dragonbone weapons. Additionally, they are the secondary material to Dragonplate equipment.