This page is currently being redesigned for the Lore Places Project (LPP).
The page may need work to meet the standards outlined on the project page.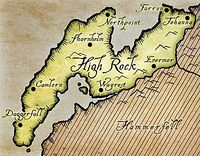 The Ravennian Forest is a forest near Anticlere in High Rock.[1][2] It is located close to both Cryngaine Field and Yeorth Burrowland.[1][2] This forest is where the armies of Daggerfall camped after the battle of Reich Gradkeep and before the Battle of Cryngaine Field.[1][2]
References
Edit