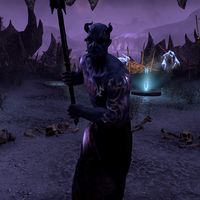 Xivilai Ravagers are powerful Xivilai enemies encountered in City of Ash II. In the Maelstrom Arena, one of them serves as the boss of the Theater of Despair's third round.
Related Quests
Edit
Skills and Abilities
Edit
Cleave

Pyrocasm

Quick Strike

Uppercut
When he appears in the Maelstrom Arena, he may shout:
"I shall cremate you before you die!"
"Burn, mortal. Burn!"