Explorable
Discoverable
Yes
Completion
None
Zone
Gold Coast
Location
North of Gold Coast Wayshrine
Loading Screen

Few get to see the interior of a Sanctuary of the Dark Brotherhood. Even fewer survive to tell the tale.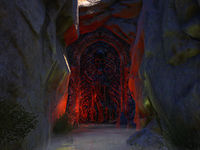 The Dark Brotherhood Sanctuary is the hidden lair of the Dark Brotherhood on the Gold Coast. It is located north of the Gold Coast Wayshrine, between Anvil and Kvatch, near Varen's Wall. A chest is located east of the sanctuary, near a Minotaur Shaman's camp. A heavy sack is located in the Minotaur Shaman's camp.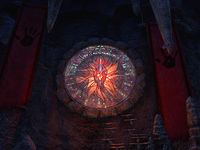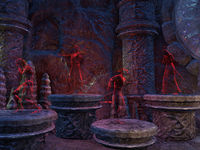 Residents
Edit