Kagouti Hide


ingred_kagouti_hide_01

2
1.0
Alchemy Effects
1st
 Drain Fatigue
2nd
 Fortify Speed
3rd
 Resist Common Disease
4th
 Night Eye
Sources
# Samples
12
Creature
Kagouti
%
60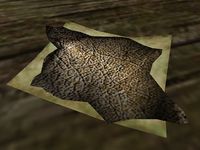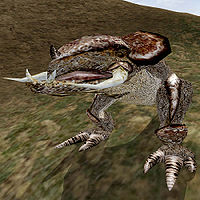 "Kagouti hide is the skin of the wild kagouti. The hide is made into leather and used in clothing and household goods."
Kagouti Hide is acquired by killing Kagoutis, common, diseased, or blighted. It is one of only two alchemical ingredients to include the Night Eye effect, without the Bloodmoon expansion. The other is Daedra's Heart.
Combinations
Edit
4 Effects
Edit
3 Effects
Edit
2 Effects
Edit
Desired Effect
Combine with:

 

 Drain Fatigue
Bonemeal, Comberry, Corprus Weepings, Corprusmeat, Guar Hide, Hypha Facia, Kwama Cuttle, Luminous Russula, Marshmerrow, Spore Pod, Violet Coprinus

 

 Fortify Speed
Meadow Rye, Moon Sugar, Nirthfly Stalks

 

 Resist Common Disease
Ash Yam, Pearl, Resin

 

 Night Eye
Daedra's Heart, Grahl Eyeball
Locations
Edit
The following vendors carry a restocking supply:
Loose samples can be found in the following locations: