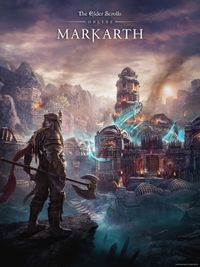 Markarth contains the area of Skyrim known as the Reach with an all-new zone, a compelling storyline that ties into the Dark Heart of Skyrim year-long adventure, and introduces a new solo arena. Markarth is also available for purchase as part of the Markarth Collector's Bundle for 040004,000 

. It was known as Darkstorm until the name was changed on September 10.
The loyalty reward for Markarth is the Arkthzand Anfractuosity Shroud.